HVAC Contractors Keeps Everyone Safe and Their Homes Efficient
As the temperatures drop, families begin to think about everything they are thankful for. And while there are many things to be grateful for this time of year, people often take for granted the services that keep them comfortable indoors. Heating and cooling technicians work hard to make sure homes and businesses are cozy and temperature-controlled, no matter what the weather is like outside.
Here are just a few of the ways these professionals help everyone stay comfortable all year long. With Thanksgiving right around the corner, let's celebrate and thank professional HVAC technicians for everything they do to keep their communities safe, comfortable, and efficient!
They Keep Families Away From the Chills of Winter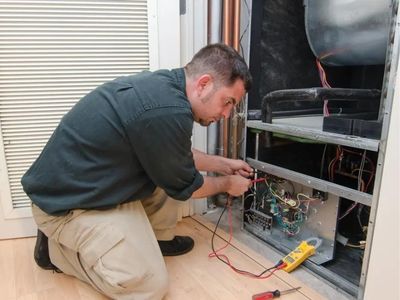 In most areas around the country, having a heater in the cooler months isn't just a privilege; it's a necessity. Homeowners are subject to harsh winter weather conditions without a working heater in the winter months. That is why HVAC technicians are vital to the modern world and deserve thanks this year!
Without them, many people would be left to fight the cold weather alone, more people would be sick, and more people would get frostbite or worse. One of the most important ways heating and cooling technicians keep families comfortable is by maintaining their HVAC systems. These technicians have the knowledge and skills to perform routine maintenance tasks that keep systems running smoothly, even during extreme weather conditions.
They also know how to troubleshoot problems and make repairs when necessary. This means homeowners can rest assured that their heating system will be there for them when they need them the most. It would be dangerous without professional HVAC technicians in the winter.
They Keep Families Away From the Heat in the Summer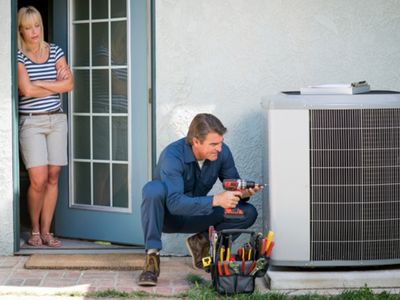 Likewise, the summer months are pretty similar. The summers only seem to get hotter and hotter. Without a working and efficient air conditioner, homeowners are subject to the following:
Heat stroke

Hyperthermia

Heart complications

Asthma flare-ups

Allergy flare-ups

Mold and other bacteria grow inside the home
Air conditioners not only help humans escape the heat of summer, but they help to keep the moisture down inside the home. Moisture leads to mold and bacteria growth; keeping it down as much as possible in the summer is vital. HVAC technicians are essential to keep air conditioning systems running smoothly in the heat by performing the proper installation, repairs, and maintenance.
They Ensure Safe and Comfortable Indoor Air Quality (IAQ)
Indoor air quality is a concept that some homeowners might still need to learn about. It might be a new concept, but that doesn't mean it isn't important. In fact, indoor air quality is one of the most important reasons for HVAC maintenance and keeping a clean house. Typically, the dirtier the house, the dirtier the air quality. The longer the HVAC system has gone without a cleaning, the worse the air quality. The longer it's been since an air filter replacement, the worse the air quality.
HVAC technicians help keep the indoor air quality as clean as possible for homeowners. As a result, it helps to keep illnesses and allergies at bay. Poor indoor air quality can cause many health issues and worsened asthma and allergy symptoms. HVAC technicians deserve our praise and thanks all year round, but especially around Thanksgiving!
About Stanley Heating Cooling & Plumbing
Stanley Heating Cooling & Plumbing is a locally owned and operated business serving Moraine, OH, and the surrounding neighborhoods for over 15 years. They provide flat rate pricing, same-day service, and on-time arrival. Call them today for indoor air quality, AC, or heating services in Moraine, OH.