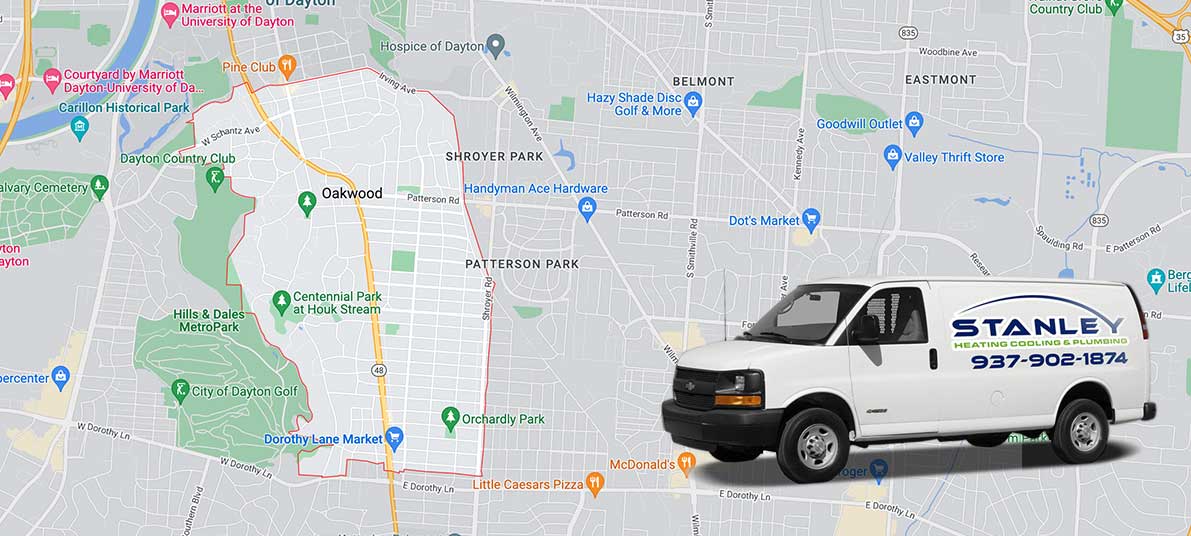 When winter strikes and your heating system gives out, you can always trust Stanley Heating Cooling & Plumbing to restore your comfort. Our trusted technicians have the training and experience to get your heating system up and running as quickly as possible.
Call our locally owned company whenever you need emergency heating services in the Oakwood, OH, area. With straightforward pricing, on-time service, and a satisfaction guarantee, you can rest assured that our trusted technicians will do the job correctly the first time.
We are a BBB accredited, A+ rated business and Expertise.com's best AC repair service in Dayton. Read our reviews to see why our customers love us. Then, give us a call and learn more about how we can help you get the most out of your heating system.
Emergency Heating Repair & Installation
If your heating unit stops working suddenly or fails at night, call Stanley Heating Cooling & Plumbing for 24-hour heating repair service. You can trust us to identify the issue and make necessary repairs to get your system back up and running as soon as possible. Contact us any time for same-day service and flat-rate pricing that will get your system working correctly again at fair costs.
We rely on cutting-edge technology and experience to provide superior heating installation services. If we establish that replacing your unit makes more sense, we'll recommend a heating replacement. We also offer heating maintenance and heating maintenance in Greater Dayton and the Miami Valley Area.
Emergency Furnace Repair & Installation
A frigid winter night will immediately worsen if your house's furnace stops working abruptly. A damaged furnace may also raise safety concerns. In such cases, you can reach out to Stanley Heating Cooling & Plumbing for 24-hour furnace repair.
If your furnace incurs damaged beyond repair, you need to have it replaced. Don't hesitate to contact us for top-notch furnace installation and furnace maintenance service in Montgomery and Miami Counties. We can help you select the right type for your property and install it quickly.
We're a 5-star rated furnace service company! Please browse our site to learn more about us and schedule same-day service.
Indoor Air Quality Services
If you're like most people, you rarely think about the indoor air quality in your home or office. But did you know that most properties have suboptimal air quality levels? Poor indoor air quality can cause frequent illness, trouble breathing, coughing, and other unpleasant side effects.
This can stem from a faulty HVAC system, poor ventilation, or other factors. Stanley Heating Cooling & Plumbing can help with your indoor air quality in the Dayton Metropolitan area.